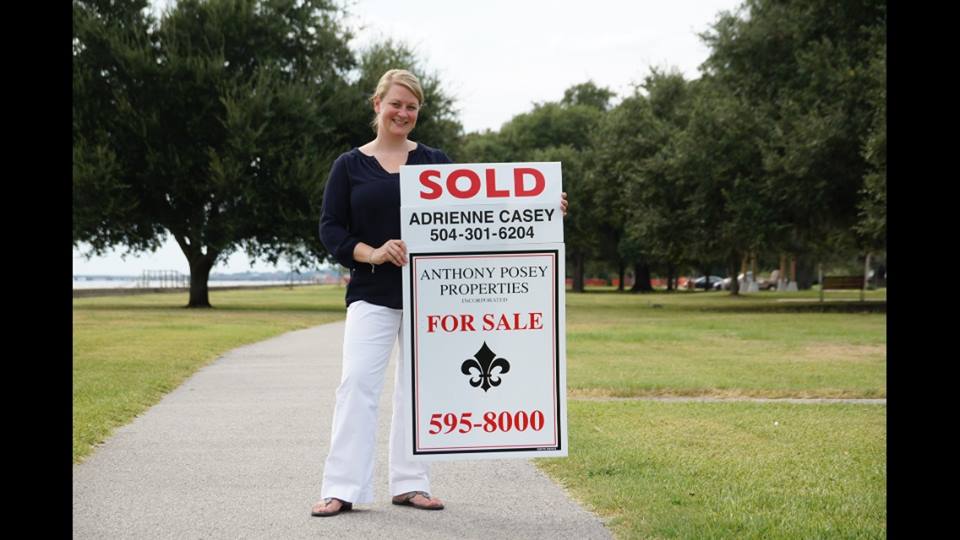 Many professionals are lucky to have a career they enjoy and Adrienne Casey is no exception. She absolutely loves real estate. Whether it is a house or a commercial property, she loves searching for the perfect property for each of her clients.
Like each of her clients, each home has a unique character. It may take four hours; it may take four months. No matter how long, she will stand by you through the entire process and spend the time to find the perfect match for you as an individual or your family.
Adrienne takes pride in having outperformed 99% of her fellow realtors by successfully , becoming a member of the million dollar club her 1st year as an agent. She has also taken great enjoyment in helping a number of people from the film industry settle on homes in the metro area.
Million Dollar Club
Liaison to the Film Industry
Anthony Posey Properties Inc
1619 Prytania St, New Orleans 70130
504.301.6204 cell
504.595.8000 Office
504.910.6382 fax
adriennecaseyrealtor@gmail.com email
Facebook: Adrienne Casey at Anthony Posey Properties
Licensed by the Louisiana Real Estate Commission